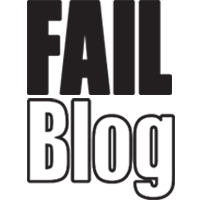 FAIL Blog
After a certain point in life, unless you're some shining beacon of hope of a human being who finds 'true love', we all have ex's. You might try to pretend they don't exist, but that doesn't mean they aren't out there, living and breathing and maybe even thinking of you.
Well, at some point or another I'm sure you've either attempted communication with them or had them attempt to contact you and for that reason most of us will be able to relate to these conversations.
These are 'texts from your ex' that will inspire you to continue avoiding that person out there that you actively avoid.
After all, they don't all live in Texas folks.
---

Advertisement

---

---

---

Advertisement

---

---

---

Advertisement

---

---

---

Advertisement

---

---

---

Advertisement

---

---

---

Advertisement

---

---

---

Advertisement

---

---

---

Advertisement

---

---

---

Advertisement

---

---

---

Advertisement