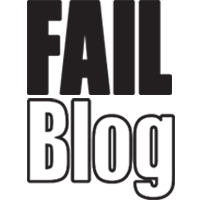 FAIL Blog
Tom Hanks, America's Undisputed Father, Bought The White House Press Corps a Passive Aggressive Gift, Like Any Good Father Would
When your dad wants you to paint the fence, he buys you a brush for your birthday. So why wouldn't Tom Hanks, America's dad, by the White House press corps a passive-aggressive gift.
Recently, dad sent the White House Press Corps a new espresso machine along with a little message.

BREAKING: White House press corps receives brand-new espresso machine from @tomhanks. Come for the coffee... stay for his note. 👇 pic.twitter.com/cirbLKHEt0

— Peter Alexander (@PeterAlexander) March 2, 2017
The note is accompanied by a cartoon by Pulitzer Prize-winner Bill Maudlin, which contains the caption "Fresh, spirited American troops, flushed with victory, are bringing in thousands of hungry, ragged, battle-weary prisoners. (News item)," reads:
To the White House Press Corps




Keep up the good fight for

Truth, Justice, and the American Way.




Especially for the Truth part.



The internet, as you can imagine, loves this. Check out some of the response below.