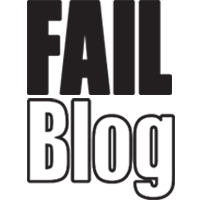 FAIL Blog
It was a big weekend for that reality-TV gameshow host who is clearly not happy that his dealings with Russia are bubbling to the surface. Yup, President Trump woke up on Saturday ready to let the world know two things 1) Obama is wiretapping his phones and 2) The Apprentice is being canceled because of Arnold. Must be nice to compartmentalize like that. Or as this guy put it:
Imagine if u honestly uncovered a Watergate-level scandal abt yr own presidency, but then 30 min later got bored & started tweeting about TV pic.twitter.com/YBhcbLJfcS

— David Grossman (@davidgross_man) March 4, 2017
So in gearing up for dealing with this bullshit, Stephen King, the horror master behind It and The Shining, is roasting our president on Twitter. Truth be told, it's the best King work since The Stand.

1

This does sound like Obama.

---

Advertisement

---

---

---

Advertisement

---

---

---

Advertisement

---

---