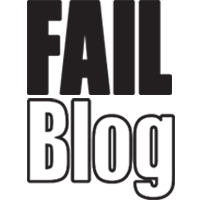 FAIL Blog
We all have our favorite drummers. Keith Moon. Neil Peart. John Bonham.
But me, my favorite drummer is this mall mascot who tears up this electronic drum kit.
Xの紅など激しい曲ばかりではなくて、ここで1曲お子さん向けの曲を…!と始まったアンパンマンのマーチですが、、、

段々激しくなっていく2番からの演奏をご覧下さい。 pic.twitter.com/MjL74UAaa2

— 綺 (@ak1225_062708) March 4, 2017
I mean I think you can see why. He's a real drummer at the wrong gig. 
The internet loves him to. Check it out:
There was a problem rendering this tweet - it may have been deleted.

---

Advertisement

2

What it is, it's a god.

There was a problem rendering this tweet - it may have been deleted.

---

3

So that's what that is.

---

---

Advertisement

---

6

It's a future I want, for sure.

There was a problem rendering this tweet - it may have been deleted.

---

7

I love funny red thing.

There was a problem rendering this tweet - it may have been deleted.

---

Advertisement