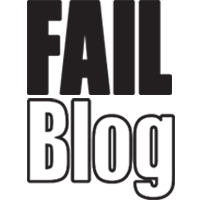 FAIL Blog
Kal Penn Is Sharing Scripts From All The Stereotypical Roles He Auditioned for as Young Actor
Kal Penn, cinema's Kumar and the White House's associate director of the Office of Public Engagement, has had quite a career. After years of smoking weed on screen, he actually got to work for the president. He even once got stabbed in the eye by Cheryl Hines on an episode of MasterChef. He's something else.
But now that he's at the top of his game, he's sharing some memories from his first few years in Hollywood, trying out for roles such as Foreign Student and "Gandhi Lookalike." Wait, what?
Yup, like so many Indian-American actors, Penn spent many years auditioning for stereotypical Indian roles and arguing with producers about whether he had to do an accent. Now, he's sharing these scripts on Twitter, and yeeeeeesh.
Check 'em out:
1

Every child's dream is to play "Ghandi Lookalike" someday.

---

2

Accents are funny because people talking different is funny. Comedy.

---

---

---

---

6

The saga of Foreign Student.

---

---

8

Oh, thank Kevin for this joke.

---

---

10

It wasn't all bad, though.

---

---

12

Are you telling me people don't just watch TV for the racism?

---

There was a problem rendering this tweet - it may have been deleted.

---