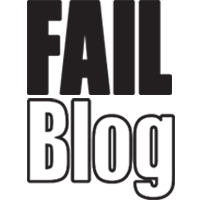 FAIL Blog
No One On Twitter Feels Bad For the Bigoted Bathroom Bill Governor Who Can't Find a Job
Pat McCrory, the former North Carolina governor behind the state's infamous bathroom bill, is out of the job and can't find work. It's as if no one wants to hire a bigot because that's what he says people are saying.
Apparently, poor old Pat is having a hard time find a job because universities are nervous about student protests. It's as if students don't want to pay the salary of a bigot. He'll have to look somewhere else for sympathy because after leading his state on a transphobic witch hunt for months, he refused to give up his seat after he lost his re-election bid.
-Gov signs anti-trans bathroom bill
-State loses $600M, reputation hurt
-Gov voted out, can't get job https://t.co/ByEk5EWbTs #ncpol #hb2 pic.twitter.com/yPpGVodCGq

— Alex Kotch (@alexkotch) March 13, 2017
To add insult to injury, everyone's making fun of him on Twitter:
1

These guys never learn.

---

2

On what planet would someone be stopped for using the bathroo—Oh, I see what you did there.

---

---

---

There was a problem rendering this tweet - it may have been deleted.

---

6

Yeah, don't be a bigot.