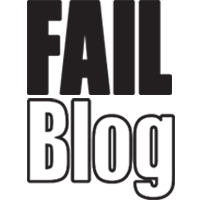 FAIL Blog
After Muslim Ban 2.0 Gets Shot Down By Hawaii Federal Judge, Man Makes a Pearl Harbor-sized Mistake and Asks What Hawaii Knows About Being Attack
If you're going to tweet, make sure you crack open your seventh grade history book — or at least have the history channel on — first.
Twitter user @FiveRights, self-described "Trump, Free Speech, Limited Govt," or so says his Twitter bio, really doesn't like that a federal judge in Hawaii said, "You're fired," to Trump's regurgitated travel ban. So as so many Americans do, he turned to the internet for support and tweeted this gem:
Hawaii, what do you know?
You were 5,000 miles from 9/11.
You run your little world and let the grownups run the mainland. pic.twitter.com/1R4AWmmg7R

— Philip Schuyler (@FiveRights) March 16, 2017
Wow. What a take. What gigantic, Pearl Harbor-sized take! What does Hawaii know about being attacked? It's not as if an attack on Hawaii didn't plunge us into a World War or something.
Anyway, people on Twitter seem to think that this might be a little off base, unlike a certain naval base that was attacked on December 7, 1941.
1

It's not like they... Oh.

---

2

Why would you compare this to a movie.

---

3

No one is too stupid to live. No one.

---

---

There was a problem rendering this tweet - it may have been deleted.

---

---

7

People are just poking holes in our education system.

---

---

---