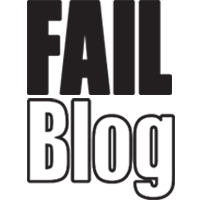 FAIL Blog
The seemingly endless pursuit of studying the natural world in hopes of understanding the world in a more meaningful way has come to an end. Irish researches have poured cheese into a 3D printer to make cool shapes, and, well, what's really the point anymore.
At the University College, Cork in Ireland, scientists have poured processed cheese into a 3D printer, so they could make cool designs with it or something. Honestly, I have no idea what the purpose of this experiment was or whether it was successful, but there are now gifs like this:
The first 3D printed cheese was as bizarre as you'd expect. https://t.co/CGZ34uaOzv pic.twitter.com/wrDDqVSMm7

— Gizmodo (@Gizmodo) March 17, 2017
Why does this exist? I'm not sure, and people on Twitter don't really get it either.
1

Some think this has been done before.

---

Advertisement

---

3

Other people wondered why this existed at all.

---

---

Advertisement

---

6

There were some surprises.

There was a problem rendering this tweet - it may have been deleted.

---

---

Advertisement

8

Others didn't care what it was as long as it was cheese.

There was a problem rendering this tweet - it may have been deleted.

---