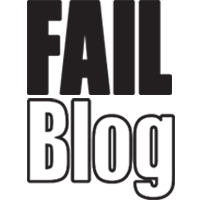 FAIL Blog
Twitter Is Dragging One of Trump's Nazi Guys For His Remarks on London Attacks
If you're unfamiliar with Sebastian Lukács v. Gorka, you're really missing out. One of Trump's highest-level counter terrorism "experts," Gorka hit it big over the last last few weeks, after Gorka called a critic on the phone because the critic was mean to him on Twitter (you can listen to that call here), it was discovered that he swore allegiance to a neo-Nazi group, and had a blistering profile Full Frontal with Samantha Bee.
Now, after his appearance on Sean Hannity, Twitter is showing this Nazi what's up. Yeah, he's a Nazi who works for the president.
.@SebGorka called the London attack "just one more tragic piece of evidence of how very real the threat is to America and to her allies." pic.twitter.com/VcWqpaib5g

— Fox News (@FoxNews) March 23, 2017
Classic Gorka, using a nation's tragedy to justify his bigotry. Twitter, you're up to bat.
---

---

---

---

There was a problem rendering this tweet - it may have been deleted.

---

---

7

It's as if no one wants to take advice from a Nazi anymore.

There was a problem rendering this tweet - it may have been deleted.

---

---

---