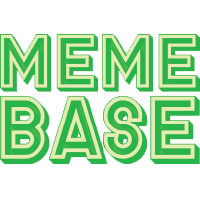 Memebase
Highlights From Reddit's /r/place Experiment
On April Fools Day, Reddit launched a social experiment forum where users could draw on a blank canvas by placing a pixel square tile, available in 16 different colors and dispensed every 10 minutes, much like the long-running crowddrawing site Drawball. In the next 72 hours, what ensued on /r/place were a series of impressive collage artworks created by both collaborative and competitive efforts involving tens of thousands users, and of course, quite a few moments of hilarity and a whole lot of data analysis. Check out the timelapse video of the event below and scroll down for more highlights!
---

2

Starry Night in /r/Place

---

---

4

Ah, the Tragedy of Darth Plagueis The Wise

---

5

Soviet Union and ANTIFA Struggled to Gain Hold

---

6

While France Evaded Germany

---

---

8

Then The Rainbow Commission Arrived

---

---

10

From the Void Emerged the Dark Side of the Moon

---

11

The Full Picture [FINAL]

---

12

72-Hours Heat Map Analysis of /r/place

---

13

Some PIxels Were Never Painted Over

---

---

15

One Redditor Vowed to Get It Tattooed for 50K Upvotes

47.4K upvotes as of 4/5/2017.