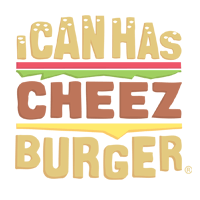 I Can Has Cheezburger?
Silly and funny cat memes of cats shopping and making fun of Amazon or about how people shop for stuff at stores to try, but then buy it online.
1

If the shoe fits, order it from Amazon.

If the shoe fits, and is on sale, then buy it.

If the shoe fits, but is not on sale, then try it on for size and order it when you get home off of Amazon.

---

2

Too bad you can't buy everything on Amazon

If you did indeed just buy everything on Amazon, then you'd never know the joy of pushing your kitten around the supermarket.

---

3

Till my book deal comes in or Amazon has a sale on EVERYTHING

I imagine that this would be a compounded problem if I ever win the lottery.

---

4

When 200 stores on Amazon are selling the product you want to buy

Would be easier if there was just one good store with a solid 5-star rating on Amazon than have to decide between hundreds.

---

5

Certain people need to stay off the Amazon website

CLOSE THE AMAZON TAB AND STEP AWAY FROM THE COMPUTER!