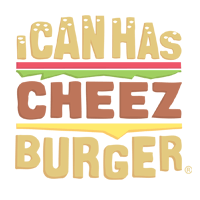 I Can Has Cheezburger?
Craigslist is a strange place online that has integrated many elements of society, some of which may be funny to some of us. Examples: personals, personals, anyone selling a pet or looking for a JO buddy (Don't look it up).
1

Fat Kitten Free on Craigslist:

Kitten is fat and free, but not fat free. Ain't nothing free that is fat free!

---

2

When your secret on Craigslist is bad. Real bad.

---

3

Sorry Boss, gotta cat orgy on my car going on.

'Must have taken them months to organize it on Cat Craigslist'

---

4

Ferocious Attack Kitten!

---

5

What is a 'knocked up whore' doing on Craigslist!

Note to self: Would be a really sad evening to research all instances of "knocked up whore" on Craigslist.

---

6

Maths is hard sometimes.

CRAIGSLIST: No ads for kittens unless it is for free.

USER: Define free

---

For a low price to a good home.

---

8

Craigslist cats are typically alive, but...

The back story is what really seals the deal for me.

---

For a good price on Craigslist.

---

10

Craigslist cat confessions

Confess your cat transgressions and be absolved fur-ever!