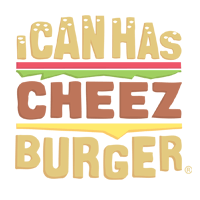 I Can Has Cheezburger?
13 Animals Who Get a Second Chance With Prosthetics
Prosthetics are an aspect of modern technology that have provided many people with the ability to function normally and lead happy, fulfilling lives despite facing a myriad of physical challenges. Fortunately, it's not just human beings that can benefit from this technology. Here is a list of thirteen animals that have gained the ability to keep on moving despite challenges that were slowing them down.
Hoppa, a four-year-old mixed breed dog born without front legs, uses a prosthetic device to walk outside in the central Israeli city of Tel Aviv February 28, 2010. The device was invented especially for Hoppa by a animal-loving art student, who hopes his wheeling device will improve the lives of pets born with abnormalities or with amputated limbs. (Photo by Amir Cohen/Reuters)

---

Martin Kaufmann, owner and founder of OrthoPets, looks over a former stray dog named Snow who had to have a right foot amputated to prepare for her artificial leg and foot in Denver February 20, 2013. OrthoPets creates prosthetics for animals. (Photo by Rick Wilking/Reuters)

---

Naki'o, a mixed-breed dog with four prosthetic devices, goes for a run in Colorado Springs April 12, 2013. Naki'o lost all four feet to frostbite when he was abandoned as a puppy in a foreclosed home. (Photo by Rick Wilking/Reuters)

---

---

---

A Yorkshire Terrier named Hope shows off her uni-wheel attached to a doggie vest in Longmont, Colorado April 21, 2013. Hope is missing one limb and is able to walk with the wheel attachment. (Photo by Rick Wilking/Reuters)

---

A 25-year-old female loggerhead turtle named Yu swims after receiving her 27th pair of prosthetic flippers at the Suma Aqualife Park in Kobe, western Japan February 11, 2013. Life looked grim for Yu, a loggerhead turtle, when she washed up in a Japanese fishing net five years ago, her front flippers shredded after a brutal encounter with a shark. Now keepers at an aquarium in the western Japanese city of Kobe are fighting to find a high-tech solution that will allow the 25-year-old turtle to swim again, with years of labours and 27 models of prosthetic fins behind them without success. (Photo by Reuters/Suma Aqualife Park)

---

A keeper holds an artificial tail fluke attached to female bottlenose dolphin "Fuji", estimated to be 37-years-old, at Okinawa Churaumi Aquarium in Motobu town on the southern Japanese island of Okinawa February 14, 2007. Fuji lost 75 percent of her tail fluke due to an unknown disease in 2002. The dolphin can swim and jump using the artificial tail fluke, which is believed to be the world's first artificial fin for a dolphin, and was developed by veterinarians and Japan's largest tire maker Bridgestone Co., an aquarium official said. (Photo by Issei Kato/Reuters)

---

A dog named Pay de Limon (Lemon Pay) runs fitted with two front prosthetic legs at Milagros Caninos rescue shelter in Mexico City August 29, 2012. Members of a drug gang in the Mexican state of Zacatecas chopped off Limon's paws to practise cutting fingers off kidnapped people, according to Milagros Caninos founder Patricia Ruiz. Fresnillo residents found Limon in a dumpster bleeding and legless. After administering first aid procedures, they managed to take him to Milagros Caninos, an association that rehabilitates dogs that have suffered extreme abuse. The prosthetic limbs were made at OrthoPets in Denver, U.S., after the shelter was able to raise over $6,000. (Photo by Tomas Bravo/Reuters)

---

Oscar the cat, which had its hind legs severed by a combine harvester, stands in this undated handout. Two-year-old Oscar can walk again after being fitted with prosthetic limbs in a world-first operation. Oscar was given a pair of artificial limbs by veterinary surgeon Noel Fitzpatrick, using a technique developed by a University College London team. (Photo by Reuters/Handout)

---

A 48-year-old female elephant named Motala walks on her newly attached prosthetic leg at the Elephant Hospital in Lampang province, north of Bangkok August 16, 2009. Motala's front left leg was maimed after she stepped on a landmine at the Myanmar-Thai border 10 years ago. (Photo by Phichaiyong Mayerku/Reuters)

---

A seven-year-old disabled cat named Cici is helped to walk by a device as she participates in "Cat Show 2002" in the western Turkish city of Izmir, December 29, 2002. Cici was disabled in a traffic accident two months prior. (Photo by Reuters)

---

Tzvika, an injured female turtle, walks with the aid of her newly attached wheels at the Wildlife Hospital in the Ramat Gan Safari near Tel Aviv January 5, 2011. About two months ago, Tzvika was run over by a lawn mower and suffered severe damage to her shell, and a spinal injury that affected her ability to use her rear limbs. The wheels, attached by veterinarians at the safari, elevate the turtle to keep the shell from being worn down and enable her to walk. (Photo by Nir Elias/Reuters)

---

Marco van den Boom installs a wheel of a medical roll car for French bulldog Billy at the headquarters of 'Rehatechnik fuer Tiere' (medical engineering for animals) in the western town of Witten November 9, 2012. Four-year old Billy, whose hind legs are paralyzed since birth, ran for the first time on Friday with the aid of the roll car. "Rehatechnik fuer Tiere" owner Marco van den Boom, custom builds a range of roll cars for disabled or infirm dogs and animals, to help aid their mobility or paralysis needs. (Photo by Ina Fassbender/Reuters)

---

Chris P. Bacon, pictured February 12, 2013, at Eastside Veterinary Hospital in Clermont, Florida, was born without the use of his hind legs. Last month, the pig's owner turned the piglet over to a Clermont vet who decided to help the little guy. Dr. Len Lucero took the pig home and made a wheelchair for him using toy parts. (Photo by Tom Benitez/Orlando Sentinel/MCT)