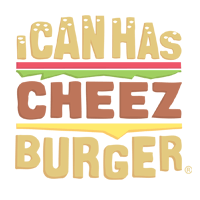 I Can Has Cheezburger?
Dogs are obviously very talented. They can chase tennis balls, cuddle and even play video games. But their superior sense of smell and people-pleasing disposition also provide skills that make them valuable members of the workforce. From bomb sniffing to cancer detection, dogs have plenty going on that will make your parents wonder why you're not doing more with your life.
1

Azul, the motorcycle dog

Struggling to survive on the rough streets of Bogota, Azul was given a second chance when he was adopted by a police officer and military reservist, Nicolas Alejandro Walteros. The Colombian man subsequently persuaded his superiors to bring the dog on as an honorary member of the force and today, Azul patrols the very streets he used to roam — and in a dog-sized uniform of his own, no less.

---

2

Tacker, the scat detector

This sniffer dog's job is beyond cool. Tucker is a vital member of a scientific team at the Center for Conservation Biology, University of Washington. His role involves sniffing out whale poop up to a mile away, so scientists can study the animals.

---

---

4

Daisy, the cancer detection dog

Like dogs that are trained to sniff out drugs or explosives, these enterprising pups are trained to sniff out cancer in humans. One of them is Daisy, the cancer sniffing dog that detected over 500 cases and was honored for her life-saving work.


---

5

Smiley the Avalanche Rescue Dog

Dogs like Smiley use their sense of smell to locate people buried under snow. They are born with a strong drive for hunting prey and go through highly advanced training to become a valuable part of a search and rescue team.

---

6

Bartman, the art gallery mascot

Plucked from an Oklahoma shelter after he was abandoned as a puppy, Bertram now works alongside his human mom at a chic Manhattan art gallery.His current responsibilities include representing the gallery at art fairs around the world and teasing new collections on social media.


---

Dutch Airline Hires Adorable Dog to Reunite Passengers With Lost Items


---

8

Bazz, the beekeeping dog

Working in tandem with his human Josh Kennett, Bazz the beekeeping dog is trained to sniff out a viral condition called American Foulblood that poisons and destroys beehives.


---

9

Cracker and Tucker the Sled Dogs

Though sled dogs were originally trained to transport people and supplies, modern breeds like Cracker and Tucker are more commonly race dogs. However there are still some remote, rural areas today that rely on sled dogs for delivering mail and goods.

---

10

Ax the Bomb Sniffing Dog

Bomb sniffing dogs work in war zones and other places where threats are highly likely, such as airports, to detect bombs before they go off. Due to the significant reliance on sense of smell, these dogs go through a different intensive training than hunting dogs and dogs that search for missing humans.


---

Ranging in age from 8 months to 10 years, six Brazilian strays — Cindy, Nanda, Pretinha, Mia, Arlete, and Sheep — were used this year to collect tennis balls at the Brasil Open, an annual stop on the men's professional tennis circuit.

---

12

Friendly, the dog service

Freedom Service Dogs is a nonprofit in Colorado that specially trains pups to help out veterans. Some dogs, like Friendly, can even do laundry.


---

13

Kerry, the herding dog

Bernese mountain dogs like Kerry make trusty farm hands. Herding dogs are trained to use their natural predatory hunting skills without actually recognizing the livestock as prey. They are also trained to immediately act upon one sound (like a whistle) or command.


---

German shepherds like Bill have been used to help police apprehend suspects since the 1960s. These pets go through intense trained to protect law enforcement, and help with tasks such as detecting criminal evidence, finding missing persons, and sniffing out explosives.

---

Reveille VIII, a Rough Collie, is the mascot of Texas A&M. He doesn't even have to wear a smelly costume, like other school mascots.