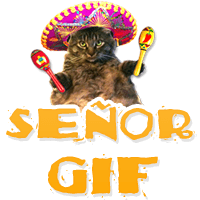 Señor GIF
5 Audience Reaction GIFs Capturing the Emotions The Undertaker's Defeat at Wrestlemania
It was quite a dramatic scene in the traditionally straight-laced world of professional wrestling, but the Undertaker's defeat at the hands of Brock Lesnar surely shook up many fans' world. Below are 5 GIFs that will perpetuate this emotional scene forever.
1

These Are The Faces of Pure Shock

---

2

Utter Confusion Spreads Across The Audience

---

3

The Homo-Eroticism is Just Too Much For Some Men to Contain Their Passion

---

4

The Audience Members React to The Unwanted Closeness

---

5

Just Say "Yes, Professional Wrestling is The Most Important Sport on The Planet."