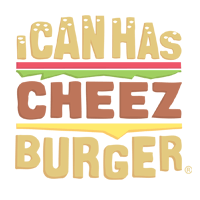 I Can Has Cheezburger?
This Dog Was Homeless And Living In A Garbage Site
This gorgeous white Siberian husky maybe the happiest dog in the world, and she has every right to be. She has come a long way and has had a very difficult journey.
1

Miley, The Smiling Husky

All happy and smiles, you would never guess Miley's story.

---

An LA charity base 'Help For Paws' helps rescue homeless dogs and place them in a loving environment. When they got the call to save Miley, they were in shock. A dog has been living in a garbage site and by the looks of how bad her conditions were, it was mostly ten months that she had been living off scraps and trash.

It's hard to find her, but she is seen amongst the piles of trash.




---

When the rescuers first got to the site, Miley's status was in such bad shape, that with the lack of fur and scrapes and wounds, they were unable to tell what kid of breed she was. All they knew was that she needed medical attention fast.

---

She was in such bad shape, that she didn't even run, hide, bark or growl when the rescuers presented themselves. However, getting her trust was harder than expected. After bribing her with some treats, they were able to get a leash around her neck.

---

But, she still wouldn't move. And through all the hardships there was no way they were about to make her do something she didn't want to. So they started to smoothly pet her on the head. This gained her trust.

---

Miley was up and willing to go.

---

Miley, being scared and frighten from humans, seems to have been abandoned as a puppy. She was most likely never showered or even shown any affection.

---

8

Showering Her With Affection

After a few cuddles and scratching behind the ear, the tired puppy feel fast asleep, until they arrived at the vets.

---

Miley had a number of problems with her health, but the nurse thought that she could survive, with the right treatment. But she warned, it would not be an easy one.


---

Medical bath, and ointments stung and hurt poor Miley :(

---

Miley's whole body was sore, but the only part of her body she could lick was her tail, to try and make herself feel better…


She was completely deflated, with a number of bandages and her paws and face pink from her red raw skin.

---

She was so exhausted, she fell asleep for three days.

---

Here, one of the rescuers from 'Help for Paws' returned to see how Miley was doing, and it's save to say she's got spirit! She recognized her saviors and began to shower them with love.

---

Like Miley, Frankie's story was also heart breaking. He was rescued from living in a pitch black drain pipe, under the freeway. Scared of absolutely everything, until he was introduced to Miley.

The two bonded straight away and became best friends.

---

They cuddled together, they played together, and most of all, they looked after each other.

---

After being treated and ready to be put up for adoption at the local shelter, both Franke and Miley were adopted! (sadly, it was separately).




---

Miley absolutely loved her new home, but when she saw the man who had saved her all those months ago, and completely transformed her life, she was over the moon! As we can see by the picture!

Miley was completely a transformed beautiful white husky and Miley is happier than ever.