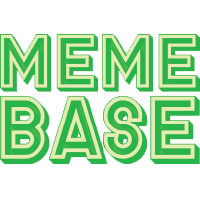 Memebase
Let's be real: cats make everything better. Do you know why cats don't play poker in the jungle?
Too many cheetahs.
Cats are majestic creatures. Which other beasts of the earth, by the time they are 9 years old have only been awake on average for 3 of them? Maybe a captive sloth, but the cats give them a run for their money.
And what is better than your favorite feline than a compendium of Caturday memes. Or if you really need a laugh how about some of the funniest memes for this auspicious day.
---

---

---

---

---

---

---

---

---

---

---

---

---

---

---

---

---

---

---

---

---

---

---

---

---

---

---