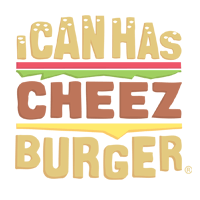 I Can Has Cheezburger?
What do you get when you mix Star Trek with Cats? The Best combination! That is what Jenny Parks has done and transformed scenes from the original Star Trek into kitty-filled tributes to the show. Here are some amazing sneak peeks of her upcoming book, Star Trek Cats. Get it on Amazon.
Jenny says that the book is of two favorite things; her favorite pop culture and cats. So she decided that what better than combine the two and revive characters as cats in Star Trek. "Somehow it all became more than just a ridiculous hobby, as I realized how many people out there loved these cats, too," as she explains her book's origin story.




---

Jenny then went on to explain one of the toughest yet enjoyable decisions whilst recreating the characters in their new form...

---

---

"One of the things I enjoyed most about working on Star Trek Cats, was figuring out what breeds to make each character," she added. "Obviously Scotty had to be a Scottish Fold, but it took some searching to find a cat for Spock with appropriately distinctive ears, which I eventually found in the Oriental Shorthair."




---

We can see how long it took to find the perfect matches for these characters and we can tell away which is which! Great job Jenny!