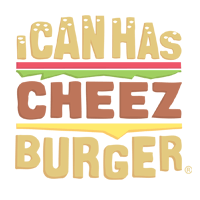 I Can Has Cheezburger?
14 Things You Don't Expect To Find In Vending machines
The craziest vending machines ever
This vending machine is found in the mountains of the Northern Hyogo Prefecture, Japan and is the perfect way to keep eggs fresh and readily available for the residents there, 24/7.


---

This vending machine, called The Chef's Farm, is only in Japan but it is one the most unusual in the world. The machine has rows and rows of lettuce and it actually grows the vegetable. The machine reportedly produces 60 lettuces a day.


---

Cyclists will love this particular machine as it dispenses bike parts to replace the ones that broke in yours. You can also get your punctured tyre pumped or grab a quick snack. It first appeared in Brooklyn, New York


---

In order to feed its stray dogs and cats population, Istanbul came up with this vending machine. You slot in an empty plastic water bottle and it'll dispense food at the bottom for strays.


---

When this vending machine first came out in Japan, people went bananas over them.


---

Most people go buy jeans at the mall but residents in Florence, Italy, have another option. In 2009, a Hamburg jeans brand began testing its first vending machine in Florence. The machine is filled with blue jeans in different sizes.


---

---

Never be caught out in sudden rain again. Just grab an umbrella from this machine and off you go to your next destination. This vending machine is placed around Hong Kong.


---

Few years ago, China got one of its weirdest vending machines when an entrepreneur created a machine that dispenses live crabs. The vending machines selling live crabs were placed in subway stations and streets.


---

This machine is a must have for all bowling alleys. And the socks should be as cute as these ones from South Korea


---

11

Gold Dispensing Machine

In 2010, Ex Oriente Lux launched its Gold to Go machine, which allows customers to purchase four types of gold bars. The machine was placed at a mall in Dubai and it quickly became a hit. The Chief Operating Officer of the mall spoke about the machine a year later after its debut and said that sales had beaten expectations.


---

Is there a reason why this is only found in Germany's train stations? LEGO has some explaining to do.


---

Satisfy your sudden midnight sweet tooth cravings with this heaven-sent machine by Sprinkles Cupcakes. The machines can be found in New York, LA, Chicago, Atlanta, and Dallas.


---

14

Giant car vending machine

This vending machine in Singapore is probably the most expensive right now. It is not difficult to see why as the machine, which is actually a 15 story building, sells luxury vehicles. The building works the same way as a regular vending machine, with cars on display. A touchscreen display allows customers to look and select the cars they are interested in buying. The giant vending machine offers some of the most expensive cars in the world, including Ferraris and Lamborghinis.