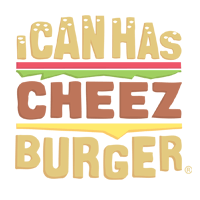 I Can Has Cheezburger?
The new goat yoga craze is selling out classes everywhere from Ohio to Arizona.
You are probably asking yourself What the hell is Goat Yoga. Well, it's the breath-taking, smile-inducing fitness trend sweeping the nation. So if you want to find your physical and mental center, reap the psychological benefits of animal-assisted therapy or just really like the idea of stretching while hanging out with adorable goats, Goat Yoga is definitely for you.


1

Try to imagine that: a group of people dressed in bright-colored athletic tops and soft pants sit on foam mats and stretch until five tiny dwarf goats, the size of small dogs, prance into the studio and their goat yoga class begin.

---

2

The adorable concept—in which participants practice yoga while tiny goats amble around and sometimes cuddle with them, or hop on their backs—was born in Oregon.

---

3

It was the brainchild of a freelance photographer and farm owner named Lainey Morse, who began hosting goat yoga events last summer.

---

4

Goat yoga has since become a nationwide phenomenon, covered by the likes of the New York Times and attracting stars such as Rebecca Romijn, whose TNT show "The Librarians" is filmed in Oregon.

---

5

Entrepreneurs with access to yoga studios, dwarf goats, farmland, or some combination thereof have taken notice of Morse's success, and goat yoga sessions have been popping up across the country lately.

Costs are around $30 for a one-hour session ($20 for students). That compares with $11 to $17 for a 90-minute regular non-goat yoga class.

---