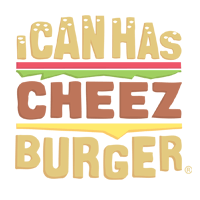 I Can Has Cheezburger?
The complexities of transitioning and gender dysphoria can be hard to put into words. But art can fill in the gaps — and one artist is breaking the silence with her simple comics. 28-years-old Julie Kaye who defines herself as a "Trans lady makin' comics" is already famous from her web comic 'Up And Out', but last year a big change came to her life - she became a transgender woman.
The black-and-white web comics documents her own transition, getting to the core of deeply personal experiences within the trans community.


1

Still early on the transition

---

2

Dealing with online trnsphobia

---

3

I'm so done with everything

---

4

Is that how people see me?

---

---

6

A warm embrace from a friend

---

---

---

9

The need of external validation

---

---

---

12

Shopping for a dress for the first time

---

13

Small moments throughout the day

---

14

Telling my 5-years-old niece

---

---

16

This is probably the biggest reason I take so many selfies

---

---

---

19

Using women's public restroom

---

20

Your'e starting to look like mom

---

21

Some birthday thoughts after the transition