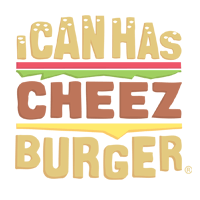 I Can Has Cheezburger?
Bear Crashes Through Window of Boy's Bedroom in Alaska
"Mom, Dad, I have a bear in my room"!

1

Meet 11-year-old Zach Landis from Alaska

The Landis family lives in a spacious home on Great Dane Circle, near Lake Otis Parkway and O'Malley Road, on a 1-acre property with a hilly lawn and woods on three sides.


---

2

Late last Monday, he was sleeping in his room when a huge crash sound woke him up. It soon became clear it wasn't a human intruder or his sisters playing a trick on him.

---

3

A black bear had broken through the garden-level window of Zach's tiny bedroom and was whimpering like a scared dog in the room.

He saw a figure the size of a grown man in his room. In the darkness and clamor, he struggled to make out what was near the foot of his bed. He watched it scratch at the walls and climb back through the window from which it entered before he could let out a scream and figure out what he had just witnessed — a bear crashing in and out of his garden-level bedroom. Zach screamed and the giant animal bolted out the window and disappeared




---

4

The boy scrambled over the shattered glass and ran upstairs to tell his parents

He ran so fast from his room that he slipped twice on his way upstairs. His parents, Alisa and Jon Landis, were asleep when their alarmed son woke them. "I said, 'Mom, Dad, there's a bear in my room,' " Zach recalled. "My first reaction was, 'You must be having a bad dream,' " said his mother. The story seemed implausible. His father went downstairs to check and found the shattered window. "Call 911," he shouted.


---

5

No one was hurt, just shaken up. The animal left claw marks in the room, as well as black hair and a few smudges of blood. Plus, the bear smelled like a wet, dirty dog and left behind a powerful stench.

---

6

Zack and his family will never forget that night

It's one thing to kind of hear this, but when you go see the room and where his bed is (and) that he was lying in that bed when all of this happened, it's really unbelievable," Alisa said. "It's a miracle." "God has a plan for that child," she said.