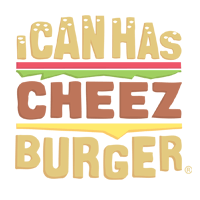 I Can Has Cheezburger?
Cats Love To Hide, And We Know Where! (16 photos)
Ever gone searching for your cat? Has it taken hours and then they just appear out of nowhere and you will never know where they have been hiding? And then you get frustrated because your like "Why are you hiding in your own house!?" Well, no one knows why but some theories have said that cats are frequently hyper-alert, even while dozing, so an enclosed hiding place may also allow them to relax and feel secure.
Well, here are some of cats favorite hiding places in case you need to search for them again!
---

---

3

They like to cozy up with a good book

---

4

Music soothes them... and its dark

---

5

On a warm day they also need a bit cooling off

---

6

Any box... anywhere... anytime

---

7

Be careful the next time you want to play Pool! The holes are dark, cozy and warm... the perfect combo for cats

---

8

All snuggled in to the point you can't move.... that's a rain boot all right

---

9

They are one with nature

---

10

Bags... All Bags. Shopping, Purse, luggage, THEY LOVE THEM ALL

---

11

Obviously cats have evolved and now make hammocks under the couch.

---

12

Anything warm, and in any inconvenience is the best safe spot for them

---

13

Before doing another load to dry clothes, please watch out for furr balls that may have been left from the first dry.

---

14

When in doubt, look in the most obvious spots...

---