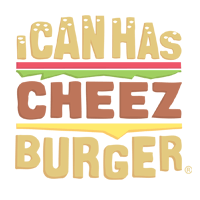 I Can Has Cheezburger?
Japanese Office Adopts 9 Cats And Are The Newest Employees
Work can be boring, can be exhausting and can be exciting... well if your lucky enough to be working for the Internet Solutions Company, Ferray Corporation in Tokyo, Japan.
Why you ask??
Well as much as working anywhere is just work, this company has swayed the dynamics of the office culture. And by doing so they've decided to employee nine adopted cats. Yup, you read that right! Cats to come and "work" in the office!

---

All the cats are rescues that have been lucky enough to find their forever homes among what they love best... warm computers, copiers and of course the busy working employees.




---

3

So why would a company adopt cats to live in the office?

They did so to increase productivity and overall happiness.

Happiness we totally get. Productivity is a bit confusing. We mean, don't cats love to lie on books or paperwork? Don't they love playing with pens? And aren't the distracting with all the purring and being so darn cute!!

Many are loving the idea. Because of limited space in Tokyo, many apartments don't prohibit pets. Leaving the residents of Tokyo to go out and find their feline friends somewhere else.

---

4

What Do The Employee's Think?

They are loving it! According to RocketNews24, the boss is also loving it!

Since the cats were hired, there has been a noticeable increase in office interaction. As in everyone is awwing and gawwing over the new cats and talking to each other about how cute they are. Employees have also reported feeling less stressed in the office.

---

The Cats are more than taken care of in the company. There are beds, toys, litter boxes and even treats all for their comfort.

---

There will always be a very minor problems. Like the meows, sometimes the chewing of chords and lets not forget the sitting or tearing up of papers (or important documents).

---

But, we have to agree...

All that is a small price for happiness! Best part? Employees are even encouraged to adopt and bring their own pets!

---

All we have to say is.... TAKE MY MONEY & TAKE ME TO JAPAN!