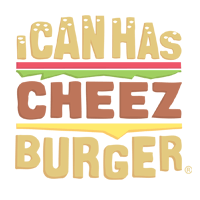 I Can Has Cheezburger?
June 8th is #Video Games Day and it's a perfect opportunity to cast aside the old stereotype – women are now the majority among games users. Here are 13 of them, telling how it still is to be a gamer-girl nowadays.
1

For some reason you're interchangeable with every other girl that gamers have ever met.

---

2

When people think they know you after finding out one thing about you.

---

3

Everyone expects you to have Lara Croft's tits.

---

4

The questions literally never end.

---

5

Sometimes being honest about who you are is too exhausting

---

6

For some reason people think this is acceptable behavior.

---

7

To the point where you're like, damn, can you get off my dick so I can play the game?

---

8

Nobody actually wants to nerd out over video games with you.

---

---

10

And for some reason the game doesn't even count unless you can rack up a body count.

---

11

There's really never a neutral reaction.

---

12

Until they realize revenge is a dish best served cold.

---

13

But mostly, nobody stops to think about why you would need to impress guys.