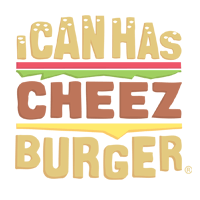 I Can Has Cheezburger?
A Helpful Guide If You Find A Stray Kitten
You have come across a stray kitten (or kittens!) and you n=might be surprised, but the next step isn't just taking it home right away! Make sure to read this helpful guide incase you too come across a stray kitten that might need your help...
Don't just take the kitten from its only known environment. Make sure to do some detective work in the area. This is super important. Mainly, many people don't realize that many kittens are still very young and their mother might be in the area, just hiding because they are frightened. Not to mention that many kittens are still in the nursing process.

Here's how to assess the situation:

?Are they sleeping comfortably? Then the mother is probably coming back
When you recheck them, are any missing? The mother is probably moving them
If they are often found sleeping? The mother is caring for them
To be absolutely sure, put some flour around where they are sleeping. If you see paw prints, then the mother is taking car of her kittens. You can, return in 8 weeks and rescue the whole family, or tell a no-kill shelter near you.

---

If you have concluded that the kitten doesn't have a mother, first thing that needs to be done is to capture it or them. Sometimes it can be very easy, but other times it might be more difficult. Sometimes it may be better to call in professionals from a local animal shelter to obtain the humane traps.

Now these traps are are harmless. What they are, are simple traps that they put food inside and wait nearby. The kitten should wander in and trigger the trap to close its doors.




---

Get them checked ASAP! It is very important that the stray gets checked by a veterinarian as soon as possible! If the vet's is closed... it's now up to you. This doesn't mean that you are obligated to foster the kitten long term. But, right now you are the lifeline during the first phase of it's rescue.

---

Containing and monitoring the kitten. Make sure to keep them toasty, blankets or even a heated pad up to 75 degrees. Make sure to watch for panting, you don't want them to get overheated.

*a cold or limp kitten is a medical emergency!




---

Determining your strays age is very important during the feeding process.

It determines what they'll eat, how much and how often.

Lastly,

Finding a good forever loving home. When the kitten is at 8 weeks, they are ready to be neutered and spayed. It's also a good time to place them in a forever home, unless of course they already are at their forever home with you!