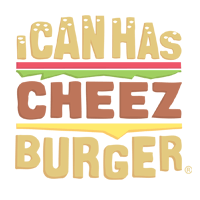 I Can Has Cheezburger?
Adorable Tiger Cub Gets New Mom And Siblings After Being Rejected
Zoya the new tiger cub has had an intense couple of weeks. She is the new born female Amur tiger cub that was sadly the only survivor of her litter of five. 2 of her siblings were still borns, one passed due to complications and one sadly suffered injuries sustained but its mother. On top of all this, the miracle cub was also sadly rejected by her mother - ten year old Koosaka- a behavior said to be typically normal from first-time tiger mothers.
It was the compassionate Philadelphia Zoo's animal care staff the jumped in to raise her. Feeding her bottles and keeping an eye on her around the clock. But, they immediately know something was missing... Peers!

Dr. Andy Baker, COO of the Philadelphia Zoo stated, "With this single cub, we knew that the best scenario for her was to find an opportunity for her to grow up with other tigers."

That's where Oklahoma Zoo comes tot he rescue! The zoo had recently just welcomed 3 cubs. A litter of male Sumatran tigers, also around the same age as Zoya. They offered to take Zoya and to try to integrate her into the litter. Even though they are different species, they are said to look almost identical when cubs.

---

So, there was also a small process. Before just taking her to be introduced, both zoos got to working on covering her with the scent of the other cubs. They did this by rubbing her in hey from the den.

The intro...

When mom, Lola, left the cubs for a moment they keeper quickly and quietly added Zoya into the batch. The staff waited in anticipation, via video monitors. Lola returned, stood over Zoya... and started licking her as one of her own cubs! A major success!!

Another amazing sign of progress... Zoya ha been feeding from her new foster mom and the zoo staff have confirmed she is gaining weight!

According to the zoos, cross-fostering among tigers is rare, but with so few tigers, even measure must be made.

As of now, the cubs will continue to bond with Lola in private. In about six to eight weeks, they will be big enough to start exploring their outdoor habitat, where visitors can also see them.