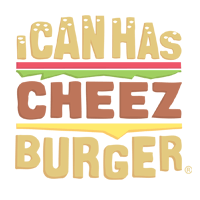 I Can Has Cheezburger?
We all remember Jellybean right? If not, here's a small reminder. Jellybean is the adorable baby kangaroo (joey). We know, how could anyone forget! Well we have a very cute surprise for you!
The adorable joey has been filmed outside her mother's pooch for the first time! Jelly been is a joey with the Australian Reptile Park in New South Wales. It was at the park where the staff saw she had left her comfortable mother's pooch and was freely outside...so they had to capture the moment very quickly!




---

They posted the video onto their Facebook page and that's when things really took off. Close to 4,600 users had liked the post and 1,111 had shared. Now mind you, this was when they uploaded the video.... on July 3rd! Now the video has over 5.7k likes and over 2,000 shares!




---

The parks representative expressed that Jellybean wasn't used to visitors, so that was an exciting moment.




We know we could watch this video on repeat!!