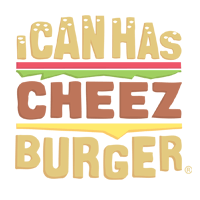 I Can Has Cheezburger?
Stunning Portraits Of Aging Dogs Will Melt Your Heart
"Dog Years" is a look at the lives and stories of 30 dogs. Of 30 best and loyal friends... then and now. Photographer Amanda Jones presents each dog as a puppy and again as an older dog. Her gorgeous portraits capture each of the dogs everlasting personalities.
These are only a few photos from her book "Dog Years" Available Here
To see more of her work, make sure to check out her website at http://www.amandajones.com/
1

Corbet — 2 years and 11 years

---

2

Fred — 2 years and 10 years

---

3

Maddy — 5 years and 10 years

---

4

Kayden and Brodie — 11 months and 5 years; 7 years and 12 years

---

5

Abigale — 5 months and 8 years

---

6

Poppy — 1 year and 7 years

---

7

Maddie and Ellie — 7 and 6 years; 14 and 13 years

---

8

Sydney and Savannah — 16 months and 5 months; 10 and 9 years

---

9

Briscoe — 1 year and 10 years

---

10

Cooper — 3 years and 10 years

---

11

Audrey — 3 years and 12 years

---

12

Rufus — 6 months and 13 years

---

13

Lily — 8 months and 15 years