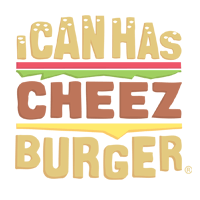 I Can Has Cheezburger?
This Grandpa Raised Kittens Behind His Wife's Back!
Grandparents can be total pushovers. Whether its letting the grandkids eat dessert, or stay up late during a sleepover, they obviously have a soft spot. And you're probably thinking back to all the times you've caught this happening in the act. Well, for one grandpa in Puerto Rico, his soft spot wasn't only for his grandkids, but even went so far as to… the animal world! Jimmy, 85 years old, has been secretly raising a litter of stray kittens, what's better? He is doing it secretly behind his wife's back, after she said he couldn't keep them!
So how did it all start? Well, the couple lives in a neighborhood that is filled with stray cats. One specific cat, happened to really take a liking to Jimmy, and it just so happened she was also pregnant.Jimmy's wife however, did not approve. She insisted that the cat not be allowed in the house. Jimmy however, couldn't just leave her in the streets. So despite his wife's wishes, he let the cat stay in his shed in the backyard!





---

Even after the kittens were born, his wife still had no idea! However, Jimmy's granddaughter, Syl, was in on the secret. She even let her Twitter followers know and updated them on what was going on!


Syl stated to the Dodo that she wasn't at all shocked that her grandpa went against his wife's wishes. "My grandpa is really kind and has always loved animals."
?

---

Although Jimmy was very low key and keep things on the down low, Jimmy's wife eventually found out about the kittens and their mom in the shed. She even softened for them when she realized that they were here to stay.




"She's okay with them staying there until they're old enough to have new homes," Syl said. The couple is still looking and acting lovey-dovey even after Jimmy basically "lied" to his wife. Syl posted pictures of them via twitter.




Jimmy has stated that the kittens and their mother are doing just fine!