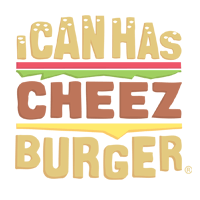 I Can Has Cheezburger?
"The History of Cats in 101 Objects" Is The New Perfect Book For Any Cat Lover
Cats have held human fascination for thousands of years, from the Ancient Egypt feline warrior goddess Bastet to modern YouTube videos of kittens riding on a Roomba. The History of Cats in 101 Objects is a fun, fact-filled visual history of the human relationship with cats. The book covers topics such as: the adoration of cats throughout history, the evolution of the domestic cat and rise of the indoor cat, Contemporary cat obsessions and products perfect for every feline fanatic.
This charming book also delves into how cats have slinked their way into some of our most lasting works of literature, films, television and other pop culture, and it explores the mesmerizing behaviors we adore, from swatting balls of yarn to taking cat naps in strange places.
The perfect book for anyone who has a fluffy-yet-infuriating feline companion of their own. If interested, you can buy it HERE for 14.99$.