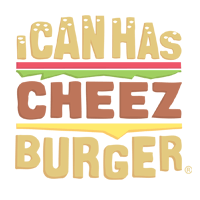 I Can Has Cheezburger?
7 Things To Pack When Hiking With Your Dog
Hiking is always a good idea. The nature, the fresh air, and the beauty. Who would't love it? And we aren't the only ones. Dogs love the adventure as well! However, if you do decide to take you dog along with you, here are 7 helpful items to make it the best hiking experience!
1

Leash and harness or collar

A collar is good, and so are leashes but a harness is even better for hiking because it reduces the stress on your dog's neck and back.


---

2

ID Tags For Identification

It's always a scary, "what if" thought. But, it can happen. Dogs do get lost. So it's super important that your dog is wearing a very clear i.d tag. It's also smart to have a picture of them too, just incase.




---

3

Plenty of water and snacks

Hey, a dog is a dog right? Make sure to keep them hydrated and full!

---

4

Don't forget those doggy bags!

It's the right thing to do, and it's actually the the law in most places. Also bring a couple of gallon Ziploc bags to put the full waste bags to help keep the rest of your hike smell free.


---

It's always a good idea to carry a first aid kit on your hikes. But, now they you've got a dog along for the ride. It's important to throw in some dog-specific things.


---

Yes, yes. Super cute, super stylish and very practical! Sure it may seem strange, since dogs are usually barefooted all the time. But hiking is another story. Sharp rocks and rough grounds. Who knows if there is class around, or the ground might be super hot or even freezing!

---

7

Most Importantly... A CAMERA!

Come on, don't you want to take millions of adorable photos of your pup enjoying the wilderness??