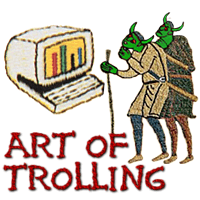 Art of Trolling
Another year, another small iPhone update touted as "revolutionary" and "life-changing." Pssshhh. 4chan knows better than that. Time to "cook" up another scheme to reel in another "wave" of gullible iPhone users.
1

Last year, 4chan tricked iOS 7 users into thinking the OS update made their iPhones waterproof.

---

2

And, amazingly, people bought it.

---

3

And weren't exactly happy with the results.

---

---

---

6

Shortly after, enterprising shoopers whipped up this clever little infographic.

---

---

8

Next phase of the mission: make it popular.

---

---

10

News outlets began to get wise to 4chan's ruse, but it was already too late.

---

11

And finally, the aftermath...