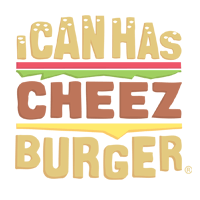 I Can Has Cheezburger?
A Woman Converted Her Garage to Make a Cat Rescue Shelter Organization
We are so used to hearing about rescue animal shelters and their facilities. But here's one we don't think you've ever heard of. A cat and kitten rescue shelter organization... out of someone's garage! And it's all thanks to Marilyn Harely from Maine who decided to do something… a bit unconventional.

Harley recently gave an open house tour of the newly remodeled Another Chance Rescue facility right out of her garage! The facility is located in Sanford, Maine and lets' just say, many were enthusiastic about the upgraded cat rescue center that once used to be a garage. A place where she once used to park her car, Harely decided that cats and kittens were in need of warmth and shelter. Now, you might think that she finds kittens and cats homeless on the streets and takes them in, but actually Another Chance Rescue takes in surrendered cats and those from kills shelters in other states. The cats receive veterinary care and then are put up for adoption. Some get adopted quickly while others stay for a little while longer. But one thing is for certain, this is a no-kill facility!
The now growing organization started many years ago, when Harley began fostering cats in her garage. Harley even recalled the early days in which volunteers had to cart water from her house and when the building had uneven heating. Luckily, thanks to the help of donations, the no-kill facility had a major upgrade! It now has a first floor which has an office, intake room and adoption room. There is space to play and interact with the cats and kittens, a place for them to take a nap and to sit and stare out the window.

---

"We're pretty proud of this," said Harley. "We're just a small rescue." And we have to say that Harley's organization has come a long way! Another Chance Rescue is a non-profit organization, that is actually staffed entirely by volunteers. Volunteer Jo-Ann Bertand stated that when she first visited the rescue, she was impressed that someone would give up their garage to help out cats. She was mainly impressed with Harley's dedication.

"It comes from the love of cats, the pure and honest love of cats. It's not a paycheck," Bertrand also said, "some cats come in sick or with a history of abuse and said there is no greater joy than to see a cat find a loving family."

We cannot agree more! This is pure love and devotion for such an amazing cause!