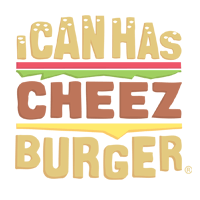 I Can Has Cheezburger?
See the Best of #UberKittens Right Meow!
To celebrate National Cat Day today, Uber & Cheezburger have brought back delivering kittens to your office! You can see all of the snuggles, squees, and tiny nose-boop reactions here now and digitally join in on the action!
---

2

The Demand for Kitten Snuggles is Too Damn High!

Uber is being slammed with requests, but keep trying! Those bundles of fluffly-cuteness are worth it.

---

3

Model Coco Rocha Gets a Snuggle in NYC

---

4

Celebrating National Cat Day in the Nation's Favorite Pastime Too!

Update:

We can't exclude all the SF Giants feline fans, like Maestro

---

5

Proof the Internet Loves Cats: iHeartRadio Changed Their Homepage Today

(And their using it to try to get a car full of kittens to snuggle!)

Update:

They got their kitty cuddles!!

---

6

#Uberkittens Love Office Space Exploring

Post-cuddles of course.

---

7

Nose-Boops Just in Time for the Mid-Term Elections!

---

8

SPCA in San Francisco is Finding Those #UberKITTENS Forever Families

There was a problem rendering this tweet - it may have been deleted.

---

9

ThrillistNYC are Enjoying the Cuddles on Demand Too

---

10

Proof that Cats and Data Run the Internet

---

11

You Got to Be Kitten Me, Uber_Phx!

---

12

Twitch Wants to Take a Break From Video Games and Cuddle Kittens IRL

---

13

Watch Architect Magazine and Hanley Wood Staffers Get Their Fill of Snuggles

There was a problem rendering this video - it may have been deleted.

---

14

#UberKITTENS Visit the Cloud!

---

---

16

Puuuurfect Cuddling Positions

---

17

A Kitty-Corner Never Hurts YOur Chances!

---

18

Kittens Turn Humans Into Emojis IRL

#thesnuggleisreal

---

19

Even #UberKITTENS Participate in Water Cooler Gossip

There was a problem rendering this tweet - it may have been deleted.

---

20

Winnie the #UberKITTENS has Found a Forever Home!

---

21

One Minute of Pure Kitten Joy

---

22

Does the Uber App Pick Up On Optimism?