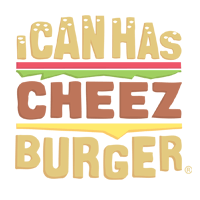 I Can Has Cheezburger?
15 Amazing Worldwide Animal Bridges That Save Thousands Of Animals Every Year
Animals bridges, which may also be known as ecoducts or wildlife crossings, are structures that allow animals to safely cross human-made barriers like highways. Here are some of the most impressive bridges built just for animals around the world.
1

Crab Bridge On Christmas Island

---

2

A Rope Bridge Over The Hume Freeway In Victoria

---

---

4

Wildlife Overpass In Banff, Alberta

---

5

Elephant Underpass In Kenya

---

6

Wildlife Crossing In Belgium

---

7

A Tunnel For Animals Under The Highway, Finland

---

8

Bridge For Monkeys And Other Animals To Cross Over The Road In Bahia, Brazil

---

---

10

A Grizzly Bear Emerging From An Underpass After Crossing The Trans-Canada Highway In Banff National Park

---

11

Ecoduct In Banff National Park, Canada

---

12

A Green Wildlife Bridge Over An Autobahn In Germany

---

---

14

Salamander Tunnels In New England

---

15

Bridge For The Animals In North Brabant Provice, Netherlands