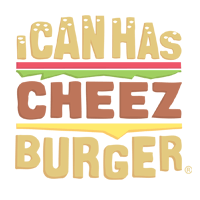 I Can Has Cheezburger?
Trains. Another public transportation system in which people usually pass the time on their phones, books, or just stare out the window and just day dream until arriving at their destination. Sounds relaxing enough… but you know what might be just a lot better? (This being said you're a cat person and aren't allergic to them…)
Playing with a bunch of kittens while waiting to get to your destination!
Come aboard the first ever cat café train… oh but it's in Japan (duh).
This amazing and very innovating idea comes to us via Japan today, and it begins with a movement in Japan to cut down on the euthanization of stray cats. The way they are doing this, cat lovers have started setting up cafes with cats where people can come and enjoy some leisurely time around cats.. we are talking about dozen here!

So, the café train is the result of a combined effort between a local NGO named Kitten Cafe Sanctuary and Yoro Railway Co Ltd. It is a new twist on the cat café concept (i.e it's on a train.) It invites people to zip around the Gifu Prefecture (a district in the heart of Japan) aboard a train while about ankle-deep in little kittens that have unbearably cute adopt-me-immediately eyes. (We are packing right now!)

---

Oh… you hungry? Well, don't get too excited about the food in this café… because there doesn't seem to be any real option for food or drinks! But any you probably won't even have time to eat or drink since you'll be too busy playing with the adorable passengers. right?

---

Although it's unclear if the cat café train will run continuously, events like these seem to be working to save stray cats in Japan. The Star Online noted in the video above that there's been a huge drop in the number of cats euthanized over the last few years. The cause for so many cat cafes and exciting new train cat cafes brings more awareness to the issue of stray cats more aware.

So, what do you think of the cat café train? Ya, us too… Where do we sign up because we are on our way there!