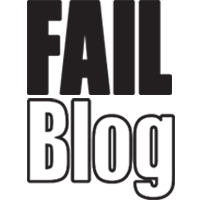 FAIL Blog
Instead of pitching a bitchfit about this loathsome creep trying to slide into his girlfriend's DMs, this boyfriend warded off the thirsty pursuits in the best way possible: yep, with some good 'ol fashioned trolling. Better yet, since the DM exchange went viral on Twitter, other girls have stepped forward to say they've been hit on by the same creep of the hour. Hopefully, the widespread negative praise serves as the wakeup call this dude needs.
---

---

3

Dude's all ready to have his day made...when this comes in hot:

Devastating and deserved, bro.