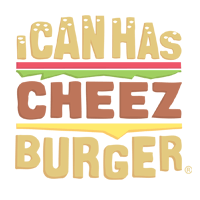 I Can Has Cheezburger?
If there was a class for cat sitting, these guys would fail. Via: Purrtacular
1

"I leave my roommate alone with my cat for one week and this is what happens"

---

2

"This is what happens when you let your boyfriend take the cat to the groomer"

---

3

"What my girlfriend does with my cat while I'm at work"

---

4

So this is what happens when you leave your mother and your cat alone at home"

---

5

'When I left home, I asked my dad to send me weekly photos of my cat. this is the most recent"

---

6

"I left my girlfriend alone with my cat and a scrabble set. They don't get along"

---

7

"When I'm not home, my boyfriend likes to torment our cat by dressing her up. today is a whole new level of crazy"

---

8

"I leave for 5 min to iron my shirt and I comeback to see this and my wife laughing like a moron"

---

9

"So my mother just sent me this of my cat"

---

10

"I leave my boyfriend at home alone with the cat for one day and come home to this"