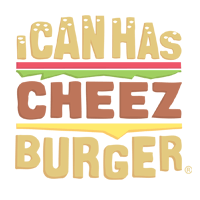 I Can Has Cheezburger?
'CatCam': A Film Through the Eyes of a Cat
If you've ever owned a cat, you've probably wondered what your feline friend does when you're not around. Juergen Perthold wondered the same thing, which is why he decided to use his kitty Mr. Lee in order to find out.
Using a tiny, custom-made kitty camera, Perthold was able to capture Mr. Lee's daily activities furrst-hand, and the result is "CatCam," a feline-centric documentary about life through the eyes of a cat.