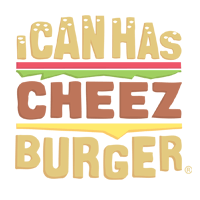 I Can Has Cheezburger?
12 Funny Comics That Show The Weird Things We Do to Our Cats
Buzzfeed's writer/illustrator, Flo Penny, has created the perfect comics that will prove that... all obsessed cat owners are the same. We have all done these very, very weird things to our cats and you know what? WE ARE PROUD OF IT!
1

You try your hardest to hold their hands

---

2

You are very amused when you and your cat go to the bathroom at the same time

---

3

You'll do anything for them, including getting into a fight

---

4

You go through the pain just to be with them

---

5

You hold them to the mirror to show them why you can't stand to be away

---

6

You're live goal is to understand why they want to go outside but don't

---

7

You have so many names for them that they don't actually know their real name

---

8

You cheer them on while they clean themselves

---

9

You share human food with them, but will never give your human friend a taste

---

10

You will not dare to disturb them

---

11

You'll step on their litter because they spread it around to test you if you'll get angry. You don't and it keeps happening

---

12

We love them with all our hearts.