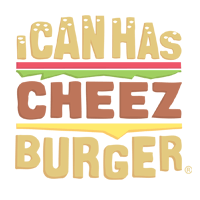 I Can Has Cheezburger?
This Talented Rescue Dog From Las Vegas Loves To Paint
Arbor is a former rescue dog from a Las Vegas shelter. Adopted just 2 years ago, the talented pup has gone from a stray to being absolutely famous! Appearing on shows like Good Morning America, new stations and even in Life and Dog magazine. (There are much much more)
So what makes this very talented puppy so interesting to watch? He loves to paint! And we are talking about real painting. Using a brush in his mouth and creating very abstract works of art. The best part is that he then auctions off his painting to raise money for other homeless pets and to bring more awareness to very important animal issues.

Check out the his videos (many of which he is wearing a doggie cam for) so you can see what Vegas is like from a dog's perspective! www.youtube.com/govegasdog



1

The follow pictures are stills from one of Arbors Videos!

---

---

---

---

---

---

---

---

---