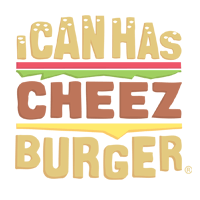 I Can Has Cheezburger?
Nepal Celebrates An Annual Festival Dedicated To Worshiping Dogs And It's Beautiful
1

Apparently, in Nepal they have a day dedicated to worshiping dogs and is known as the Kukur Tihar festival.

---

2

The Hindu festival is a five-day celebration, where each day is dedicated to different religious figures including cow, crow, and dog, which signify deep relations between human beings, gods, and animals.

---

3

The second day, Kukur Tihar, is dedicated to worshiping and appreciating our four-legged friends, dogs.

---

4

On that day, dogs are showered with love and treats and you can clearly see how happy they are from the photos below.

---

5

The reason for this exclusive treatment is rooted in Hindu mythology. Bhairava, an avatar of Lord Shiva has a dog as his vahana, who is known as Shvan.

---

6

Stray dogs and pets are all treated alike and are worshipped according to proper Hindu rituals

Tilak or red tika is put on their forehead and they are offered garlands as a mark of respect.

---

7

The dogs are treated to milk, eggs, meat, high-quality dog food or other tasty foods. After all, they deserve it.