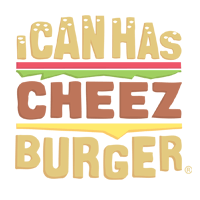 I Can Has Cheezburger?
Everyone Needs to Keep Calm and Listen to This Lemur
Sometimes we all get way to stressed out over nothing. And we need anyone to tell us to CALM DOWN! But, who said that it had to be a human to do it? Luckily, we have other ways to get sound advice and wisdom... Lemurs. The people of Bright Side decided to try and listen to their advice. And now its our turn!
---

---

3

Really, stop worrying over nothing

---

4

..And about everything else, for that matter

---

5

Turn that frown upside down

---

6

Dealing with your problems really isn't that difficult

---

7

If you're tired — get some sleep!

---

8

It's okay to say 'no' from time to time

---

---

10

And don't forget to say 'thank you'!

---

11

Face the future with confidence

---

12

Holidays are great, enjoy them!

---

13

Keep the romance alive

---

14

Eat more fruits and veggies

---

15

Meditate your way to happiness

---

16

Seize every opportunity

---

---

---

19

And then your life will get brighter

---