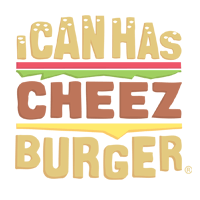 I Can Has Cheezburger?
15 Hilarious Rules on Governing Life with a Cat
If you own a dog, you know that they are aware of the strict guided set of rules that you've set for them. And that all is well and there is law as well as order. Now, for those of you that own a cat... you may not be so lucky. It will most likely be the other way around... that the cat has rules for you to follow, and if they are not met... oh oh
Luckily, the creators at Bright Side has put together a collection of these closely guarded secret rules to help you establish good relations with your cat.
1

The law of feline magnetism

Everything and anything will attract feline hair.

---

2

The law of sleeping beside a cat

Cats like their space, make sure to stay 2 feet away at all times whilst they are sleeping near you.

---

3

The law of the misshapen rug

Nothing in your house will be organized, for the sake of their fun time

---

4

The law of observing the refrigerator

Staring at the fridge brings them joy, because you cannot open it without feeling like you need to give them something too

---

5

The law of feline resistance

It will never just be easy. Felines will always make you work for it.

---

They love to get cleaned and all pampered... over and over again.

---

7

The law of endless milk consumption

---

8

The law on defining value

Never leave valuables. A matter of fake, get rid of all the valuable things you own thats scratch-able.

---

9

The law of feline inertia

A cat will remain in it's desired state of rest, regardless of gravity or physics

---

10

The law of feline extension

A cat's body stretches at a rate directly proportional to the time it spends asleep.

---

11

The law of feline agility

Given the right amount of time, a cat will be able to reach any area of your home that attracts its interest.




---

12

The law on moving house

The likelihood of an empty box soon being occupied by a cat when moving house is approximately 100%.




---

13

The law on feline curiosity

A cat's interest is indirectly proportional to the amount of effort a person puts into attracting its attention.




---

14

The law of feline physics

The possibility of being made to take any kind of medicine is sufficient to provide a cat with enough energy to overcome the known laws of physics and carry out teleportation.




---

15

The law of the feline gaze

A cat can induce feelings of guilt in others with a single stare. Even when the cat itself is at fault. In fact, especially when the cat itself is at fault.