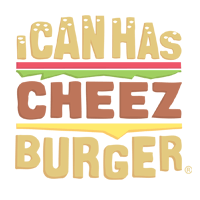 I Can Has Cheezburger?
This Lady Started A Cat Circus And It's As Crazy As It Sounds
This touring group of Acro-Cats Has even Helped to Save 200 Other Felines. Via: Good News Network
1

Not many people believe that cats can be trained, let alone play musical instruments or jump through hoops – but that is exactly what The Amazing Acro-Cats do.

---

2

The Acro-Cats are a group of 17 traveling feline performers who do shows across America.

Their trainer and caretaker, Samantha Martin, says that she started the group in 2009 after she failed to pursue her dream of being an animal trainer for Hollywood movies and television.

"People started showing up in droves to see these cats," says Martin. "And even though they sucked – I mean half of the tricks would fail, or the cats would be really distracted – people just thought it was phenomenal."




---

3

Every cat in the circus troupe is a former stray or rescue. While the cats' performances can sometimes be a little sloppy, Martin says that she enjoys being able to show spectators that cats can be trained – no matter their reputation.

"Dogs will work for love, but you know, cats need to have a little extra motivation," says Martin in the video below. "People are thrilled no matter what the cats do, because sometimes the cats do great, and other times, the cats are terrible. But people still love it because they see that the cats really control the show."




---

4

Depending on which city the troupe is performing, the Acro-Cats will often donate the night's proceeds to a local animal charity.

---

5

As they travel in their tour bus, Martin will also take in foster kittens along the way. Since their pawesome mission began, the group has found homes for over 209 kittens across the country.