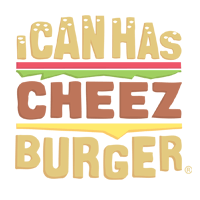 I Can Has Cheezburger?
15 Reasons Your Pet Made You Late For Work
Every get to work late and try to explain to your boss why you were running late? It could be the traffic... or the ol' my alarm didn't ring!, but we all know for those who own pets, it's a whole different ball game of why you're running late to work...
1

"My dog thought he saw a spider..."

---

2

"My dog wanted to redecorate"

---

3

"My dod got too excited and thought he could fit in the kid swings... He got stuck"

---

4

"My cat played with the last toliet paper...and fell asleep. I didn't have the heart to move her."

---

5

"My cat blew something up, had to take him to a timeout"

---

6

"My cat displayed supernatural powers... had to document it."

---

7

"My adorable kitten fell asleep on me. Enough said?"

---

8

"My puppy got out... and found mud."

---

9

"My cats wouldn't let me leave and blocked the front door."

---

10

"My cats made a mess."

---

11

"Couldn't take my dogs out to go to the bathroom"

---

12

"My cat found a comfortable place and I was too scared to move her"

---

13

"My dog and cat don't get along..."

---

14

"So I need to make sure they are civil when I leave to work"

---

15

"I need to make sure the cat shares the food with the other cat"

---

16

And the best line to actually get out of work...