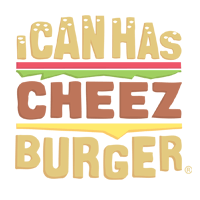 I Can Has Cheezburger?
Harlow and Reese's Friendship Will Melt Your Heart
Harlow, a Weimaraner, had a best friend named Sage. Sage was a Miniature Dachshund. The two were inseparable, and all best friends are. Sadly, after 5 wonderful years of friendship, Sage passed away from old age. Harlow was heartbroken and seemed to need a new friend. Her owner explain on their website Harlowandsage, that Harlow interviewed hundreds of applicants. Finally, she met Indiana Thunderbolt. A Miniature Dachshund as well, the two became best friends.
Harlow and Indy cuddle together, play together and even dress up in silly costumes. Now they are inseparable. But Sage is not forgotten.
Info: Harlow and Sage / Instagram


---

---

---

---

---

---

---

---

---

---

---

---

---