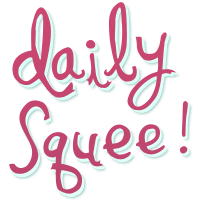 Daily Squee
Reader Squee: Finch Cuteness
Manda Panda says: "This is Johntie and Yoko, soaking wet after their bath."
Wow they're so squee! Do Finches enjoy baths?
Do you have a squee pet that you want to share with the world? Send us your pet pictures and stories, and they could end up on Daily Squee!