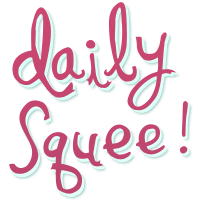 Daily Squee
Reader Squee: That's Not My Ukulele
Laura says: "My ferret Potato claims my ukulele case while it's empty."
Maybe Potato is an inspiring musician. Or maybe he just likes the feeling of the felt lining :P
Do you have a squee pet that you want to share with the world? Send us your pet pictures and stories, and they could end up on Daily Squee!